Contributors
The National Restaurant Association is grateful to the following organizations for their contributions to the Conserve Sustainability Education Program (CSEP).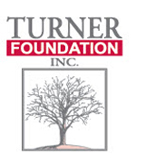 Turner Foundation
The CSEP was made possible in part by generous grants from the Turner Foundation. Founded in 1990 by Ted Turner, Turner Foundation Inc. is a private, independent family foundation committed to preventing damage to our natural environment upon which all life depends. The Conserve team thanks the Turner Foundation for their continued generosity and guidance.
Energy Star
ENERGY STAR is a U.S. Environmental Protection Agency (EPA) voluntary program that helps businesses and individuals save money and protect our climate through superior energy efficiency. The Conserve team works directly with EPA staff to provide our members with useful tools and resources, including the ENERGY STAR Guide for Restaurants.
Food Service Technology Center (FSTC)
FSTC is a research facility dedicated to testing the energy performance of commercial kitchen equipment. They are the foremost experts in the United States regarding commercial kitchen energy efficiency, ventilation, and hot water heating. The center is funded by California utility customers and is administered by Pacific Gas and Electric Company under the auspices of the California Public Utilities Commission. Fisher-Nickel, inc. operates the Center for PG&E.
Kendall College
Kendall College embarked on its sustainability journey in 2005 and has developed a robust sustainability curriculum and guiding principles that are integral to both its educational programs and operational practices. Kendall College advocates for eco-friendly initiatives within the foodservice industry by participating in speaking engagements at major industry conferences and by partnering with other industry leaders in sustainability.
University of Washington